Once again the Birmingham Youth Sports Academy (BYSA) took 40 children to Arsenal Football Club for a stadium tour & 2 training sessions at the HUB. This coaching session for kids of particular age groups aided them to understand the Arsenal way of drills, circuits, game play the arsenal way.
The day consisted of corporate sponsors, guests and kids alike getting involved and sharing in an experience, with the kids getting their boots on. A special guest attended the day, the Gunner Mascot who had a kick about with the kids and took plenty of pictures.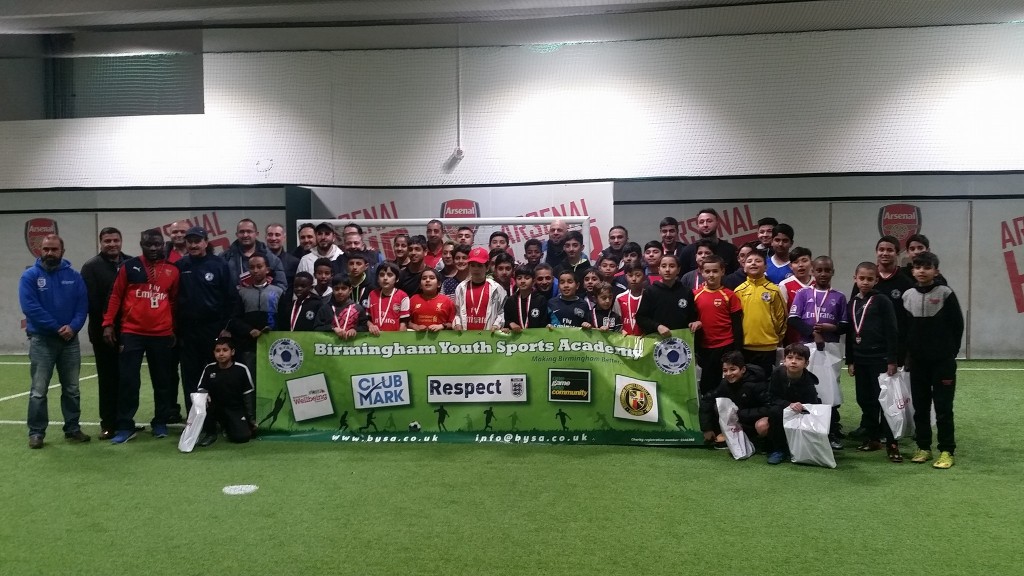 Upon completing the day at Arsenal FC, the Arsenal coaches handed out medals and goody bags to all the kids. Coaches Justin, Joe and Emma, who have been a part of The Arsenal foundation for some time, said they would be more than willing to do more with the BYSA in the near future.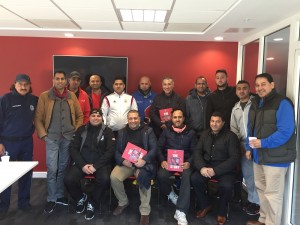 The BYSA also recognised the heroes within the BYSA, firstly awarding a gift to the girl's football coaches, namely Amina and Ummanaz, for their hard work. The BYSA girl's project has grown over the last year thanks to help of the coaches and spirit of the young girls. Mr Zaheer Afzal, the BYSA's honorary ex-chairman, was awarded for his help and support and his continued work for the BYSA. The last award went to the BYSA's long lasting sponsor K Legal Solicitors, Mr Nisar Khattak, for his sponsorship for the last 10 years.
The aim of the BYSA is for kids to think big and set goals in their lives. The highly enjoyable day out at the Arsenal FC, whilst immense fun, was a vocational and educational trip where everyone learnt something.
Comments are closed.